In our work, every day presents a new and interesting challenge. We regulate Washington state's financial services industry so as to assure that our citizens have confidence in our state's financial markets. Our employees work together as a team to make sure that financial institutions comply with our laws - including consumer protection laws. We're here to see that these institutions remain safe, sound, and able to honor your trust in them.
Current Career Opportunities with DFI​
Management Analyst 3
Division of Administration
$4,723.00 - $6,349.00 Monthly
Recruitment closes: Dec 26, 2023
Link: MA3
DFI Is A Proud Employer of U.S. Veterans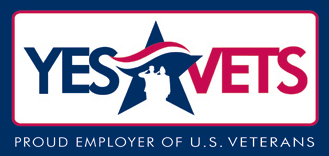 Other Washington State Career Opportunities
To find career opportunities with other Washington state agencies visit www.careers.wa.gov.
State Boards and Appointments
The Governor of Washington is always seeking skilled and experienced individuals from a wide variety of backgrounds to participate in state boards and commissions. Browse current appointment opportunities.
Recruitment
Tom Grant (Tom.Grant@dfi.wa.gov) is a Senior Human Resource Consultant and DFI's lead recruiter. He attends several career fairs each year, representing DFI and encouraging a diverse workforce. Tom is a driving force in ensuring vacant positions are filled quickly and correctly. DFI's goal for days to fill a vacancy is 35 days but our current average is 27 days.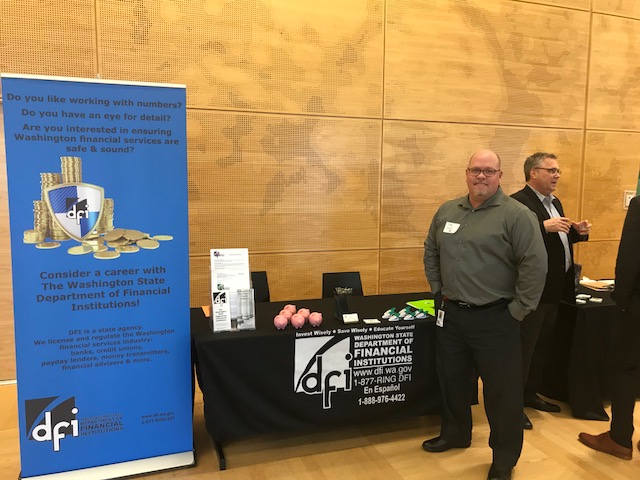 Tom Grant, DFI Lead Recruiter
About Working at DFI
If you're interested in working in the public sector and in doing something that can really make a difference in people's lives, then you're just the type of person we're looking for.
Doing work that helps others can bring about great personal satisfaction. We think that one of the biggest reasons that our employees do their jobs so well is because they honestly like what they do.
At DFI, our employees care about each other and the communities they live in. DFI employees coordinate and participate in fund-raising activities such as the Adopt-A-Family and the state Combined Fund drives. Employees participate in fun activities together throughout the year, and take pride in recognizing achievements among their own.
DFI offers a diverse working environment that promotes development and opportunity. We value the contributions of each and every one of our employees and treat them accordingly.
We offer a full benefits package, flexible work schedules and telecommuting options. Our employees work in environments that have state of the art technology, with opportunities for growth through training and advancement.
We believe that you can find a career opportunity at DFI!
Some positions at DFI are represented by the Washington Federation of State Employees (WFSE), and are governed by the WFSE General Government Collective Bargaining Agreement.
Contact Us
For more information contact:
Tom Grant (360) 725 -7817 tom.grant@dfi.wa.gov
Kaylene Wright (360) 725-7833 kaylene.wright@dfi.wa.gov