Welcome to the Washington State Department of Financial Institutions quarterly newsletter! Below you'll find updates on things we've been working on as well as other industry and consumer news.
See: Printer Friendly PDF Version of Newsletter
Updates from DFI Director Charlie Clark
DFI Office Re-Opened To Public, New Hires, and Other Updates
On Oct. 18 we opened the Tumwater Office once again to the public. While we have been serving the public online and via the phone, we are very happy to have our doors open for folks who choose to visit our headquarters. Read More.
Spotlight on
Financial Technology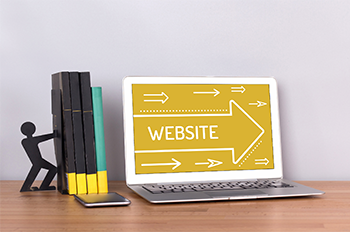 DFI Updates Center for FinTech Information Website
Based on industry feedback, we launched an updated CFI website. Website improvements include: adding staff contact information, adding a comprehensive FinTech timeline, and providing a high-level decision tree. Read More.
IT and Cyber Risks Remain Growing Concern for Bankers and Regulators
Bank management should continue to prioritize oversight of current and emerging risks, in particular the ever-growing risks in the cybersecurity space. Read More.
Credit Union Regulators Continue To Follow FinTech Trends
Representatives from each regulatory division at DFI meet monthly and discuss various topics, including each division's own chartering requirements, licensing laws, current regulation, and how FinTech business models may (or may not) fit into the existing regulatory framework. Read More.
Recent Stock Market Volatility Causes Investor Outrage and Raises Regulatory Issues
Numerous small trades in GameStop and a number of other stocks sparked stock market volatility earlier this year. The broker-dealers on whose trading platforms the trades were made had to restrict trading in the stocks until they raised the additional capital required by their clearinghouses. This caused traders to complain to DFI's Securities Division, as well as to various other authorities. Read More.
Modernization Efforts in the Non-Bank Space
Some exciting efforts are occurring in the non-bank financial regulation space. We have been closely involved in two initiatives that are rolling out nationwide: Networked Supervision and the State Examination System. Read More.
More Updates from DFI
DFI Welcomes New DEI Director Erin Lopez Nielsen
Lopez comes to us with more than two decades of DEI experience working with organizations and agencies and has already hit the ground running. Read More.
Reporting Suspected Financial Exploitation of Vulnerable Adults
Financial institutions in Washington can refuse to disperse funds when they suspect financial exploitation of a vulnerable adult is being attempted, may have occurred, or may have been attempted. Read More.
Securities and Exchange Commission Amends the "Accredited Investor" Definition Used in Exempt Securities Offerings
The amended definition will allow additional individual and organizational investors to participate in exempt offerings that are not subject to meaningful regulatory oversight or financial reporting obligations. Read More.
DFI Expands Online Financial Education Resource Page for At-Home Learning
Recognizing we may all be home for some time to come, DFI's Communications & Financial Education Outreach team began creating new resources and grouping them into grade-appropriate packages appropriate for a variety of learning styles. Read More.
Let's Get Social: DFI Launches New Social Media Accounts
The DFI's Communications team regularly seeks new ways to share information. This year, we've launched two new social media accounts to add to our existing Twitter, Facebook and YouTube accounts.
If you aren't following DFI on Instagram and LinkedIn, please consider doing so – give us a like, and share!