After more than two decades of service to DFI, Doug Lacy-Roberts is saying goodbye and taking some much-deserved time off to spend with family and (hopefully) travel.
"We greatly appreciate Doug's 21 years of dedicated service to the credit unions of Washington State and the Department of Financial Institutions," Credit Union Division Director Amy Hunter said. "Doug has contributed greatly in making DFI a top regulatory agency known for protecting consumers while adding stability and vitality to the financial services industry. His accomplishments and contributions to the Division of Credit Unions are sincerely appreciated."
Prior to coming to DFI, Doug served in a dual role at the FDIC as a bank closing specialist and manager of a large portfolio of distressed loans received from the closed banks and savings & loan associations. He earned his Bachelor of Science degree in Political Science and Master of Business Administration from Washington State University.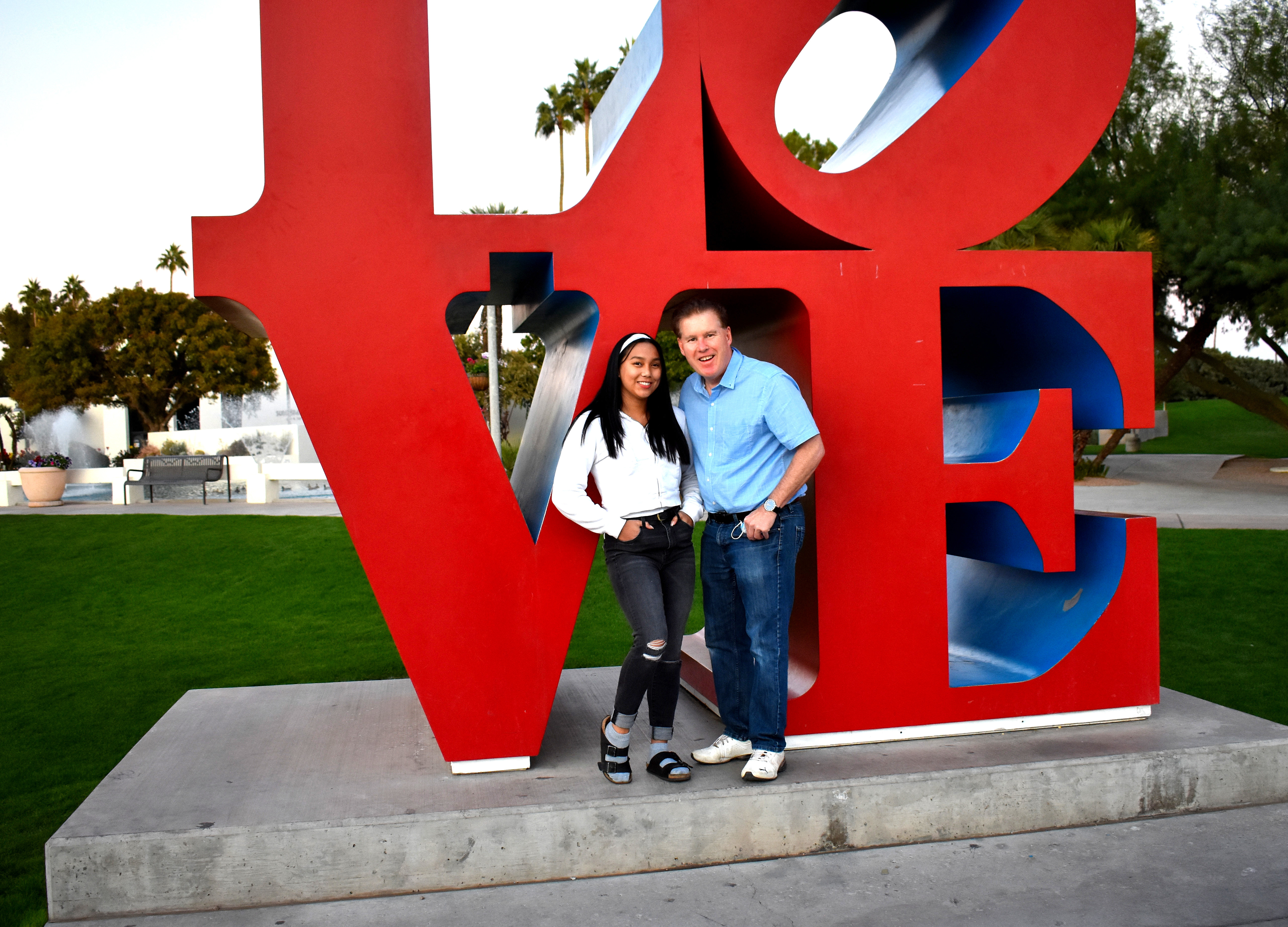 Doug with his daughter
DFI hired Doug in 1999 as a temporary employee, where he was quickly made a permanent part of DFI's Division of Credit Unions as a Financial Examiner Senior. In 2012, he was promoted to Program Manager. He was part of the agency's Performance Pay Design Team, working with consultants from the Dept. of Personnel for more than three years to get the program to approval in 2007. In his time at DFI, Doug was recognized numerous times for his outstanding work and contributions to the agency.
"I feel privileged to have worked for such a fine organization as DCU/DFI for over twenty-one years, and I have greatly enjoyed the people I have worked with," Doug told staff in his farewell email. "I am proud of my work accomplishments and contributions over the same period and the accomplishments of the Division of Credit Unions. The credit union industry in Washington State is very strong and vibrant, which is reflective of the sound and progressive Washington State credit union charter we have."
Thank you, Doug, for all that you have done for DFI, Washington State credit unions and for ensuring Washington residents can have confidence in the safety and soundness of our state's credit unions. We wish you all the best in your future endeavors, and hope to catch up with you after your travels!