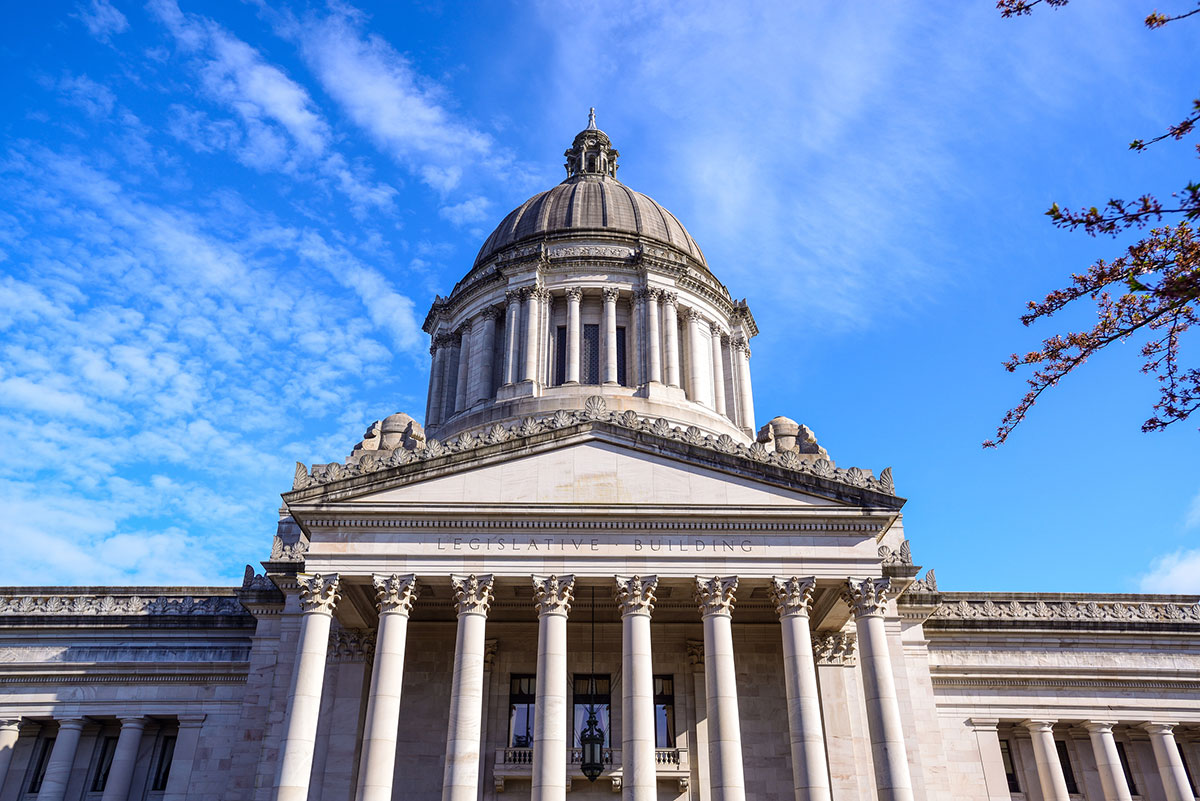 In even numbered years, the Washington State Legislature meets for 60 days, in what feels like a sprint in comparison to the endurance test of the 105 day sessions that occur in odd years.
While the Republican and Democratic parties certainly have their differences, almost 95% of bills passed this session had some degree of bipartisan support. This includes two bills the Department of Financial Institutions requested this session.
Confidentiality of certain data
HB 1899 - Concerning confidentiality of certain data shared with the department of financial institutions, was sponsored at DFI's request by Rep. Steve Kirby, Chair of the House Consumer Protection & Business Committee, during his final legislative session before retirement. The bill exempts certain confidential information received from other regulators from disclosure under Washington's Public Records Act. The terms of the bill were negotiated with Public Records Act stakeholders, which eased its passage. The House passed the bill by a count of 93 in favor, and one opposed. The Senate passed it unanimously.
Service providers working with state-regulated financial institutions
The other bill DFI requested, SB 5602 - Concerning service providers working with state-regulated financial institutions, was sponsored by Sen. Mark Mullet, Chair of the Senate Business, Financial Institutions & Trade Committee. It passed both chambers unanimously. This legislation gives DFI the authority to examine companies that provide services to banks, similar to the examination authority provided to federal bank regulators under the U.S. Bank Service Company Act. DFI appreciates the banking industry's support of this bill, which undoubtedly contributed to its unanimous passage.
Blockchain
Blockchain technology has been driving innovation in the delivery of financial services since its introduction in 2009, and the legislature turned its attention to it by passing SB 5544 – Establishing the Washington blockchain work group. The work group will look at potential applications for blockchain technology in areas such as health care, education and supply chain management, as well as financial services. DFI Director Charlie Clark will be an ex officio member of the work group, which convenes in January of 2023.
Financial education
Financial education also received renewed attention and support this session. SB 5824 Providing dependent youth with financial education and support was sponsored by Senator T'wina Nobles. This bill would have tasked the Department of Children, Youth & Families (DCYF) with developing a program to ensure youth in foster care age 14 and up would have bank accounts, and to develop culturally appropriate financial education for dependent youth. While this bill did not pass, the legislature did adopt a budget proviso that directs DCYF to work on developing financial education and bank account access for foster youth.
The legislature also passed SB 5720 – Providing student financial literacy education, which includes provisions for $3 million in new grants to support financial education in schools. This legislation is discussed in more detail in the Financial Education Update section below.