We weren't sure how this year's Financial Capability Month (April) activities would play out in light of COVID – but where there's a will, there's a way.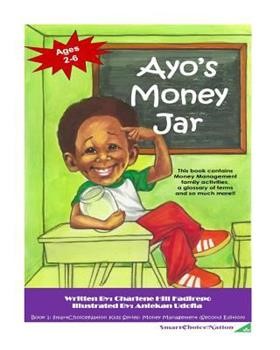 Reading Days
DFI, in partnership with the Jump$tart Washington Coalition, the Financial Education Public Private Partnership and the Washington Treasurer's Office, moved ahead with Financial Capability Month Reading Days 2022.
Partners pulled together with a lot of flexibility and extra effort toward scheduling, keeping in mind that schools conduct state-wide testing during the month of April, as well spring break. There were five readers who visited 11 classrooms, reaching approximately 330 students. Additionally, Washington State Treasurer Mike Pellicciotti conducted a virtual reading of this year's elementary school book, Ayo's Money Jar.
Lunch and Learn
Director of Communications, Lyn Peters provided five financial education lunch and learn presentations - Budgeting, Credit & Debt; Retirement; Financial Fraud Prevention; and Student Loans - each Friday in April for the Pierce County Library System. The workshops were and are housed on PCLS's YouTube Pierce County Library System.
Budget for Your Bank Activities
Thanks to the coordination efforts of Crystal Wright in our Consumer Services division. DFI successfully delivered 339 banks to students at four elementary schools in 17 classrooms as part of our annual Budget For Your Bank program.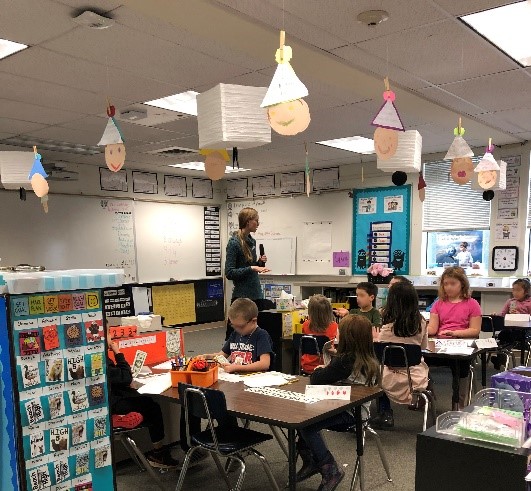 Crystal Wrights Conducts a Budget for Your Bank Activity
Students were provided budget sheets with photos of the banks and stickers they can "purchase" with $10 in play money – with the additional bonus that they could get a prize (a DFI "squishy pig" stress ball) for saving at least $1.
Participating schools included:
Bordeaux (Shelton) - 4 classes
South Bay (Lacey) - 5 classes
Peter G Schmidt (Tumwater) - 5 classes
Illahee (Federal Way) - 3 classes