Seniors are often the target of fraud. Scam artists target seniors because they most likely have a nest egg, own their home, and/or have excellent credit.
DFI is committed to helping protect seniors from financial and investment fraud.
Warning Signs of Fraud
Unusual activity in a person's bank accounts, including large, frequent or unexplained withdrawals.
Uncharacteristic attempts to wire large sums of money.
A caretaker, relative or friend who suddenly begins conducting financial transactions on behalf of an older person without proper documentation.
Opening of a new brokerage account (or multiple accounts) or changing brokerage firms
Unusual increase in investment activity or change in investment style
Who to Contact
Contact Washington Adult Protective Services for help. 1-866-363-4276
If fraud is involved, report it to your local police. They should open an investigation.
If you or someone you know is a victim of investment fraud, file a complaint with the Department of Financial Institutions.www.dfi.wa.gov or 1-877-746-4334.
DFI Elder Fraud Outreach
DFI attorney Kristen Standifer has been busy travelling across the state to senior centers and community forums to share tips and information about preventing elder financial fraud.
More information about elder fraud can be found on the DFI website at www.dfi.wa.gov/financial-education/information/elder-financial-abuse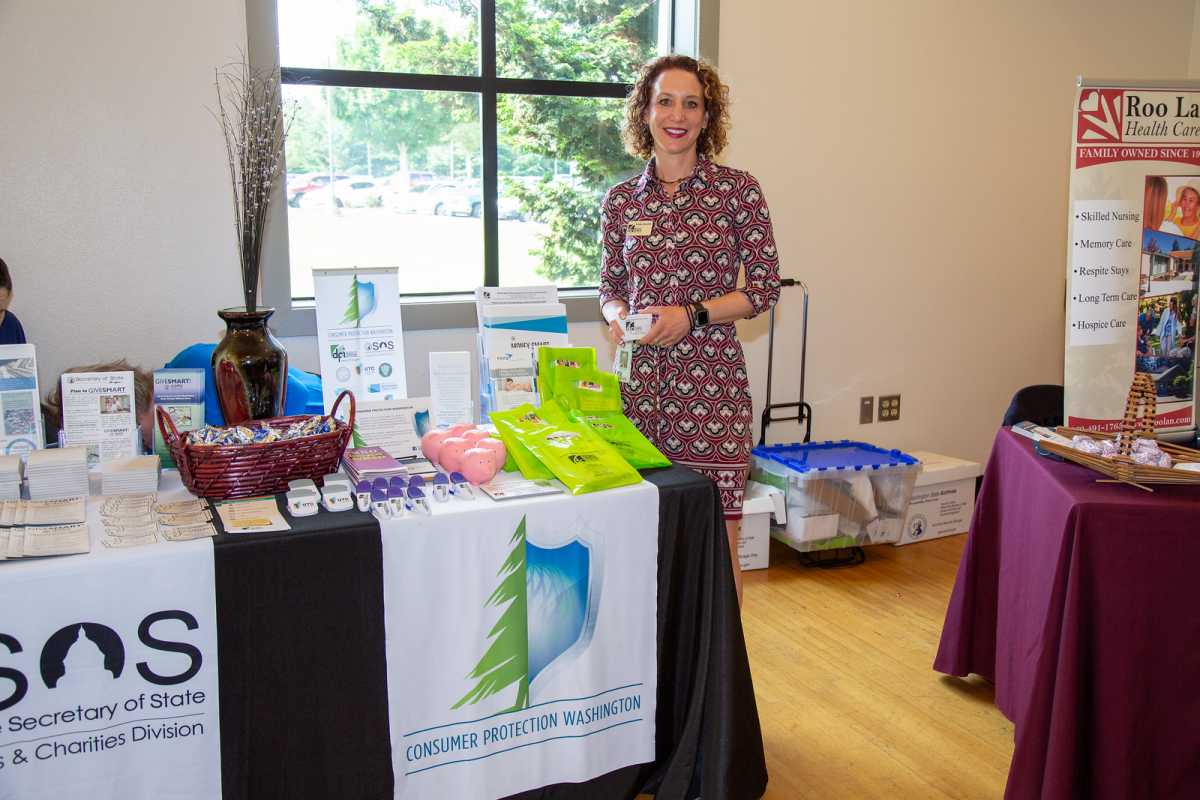 DFI Attorney Kristen Standifer Educating Seniors at a Fraud Fair