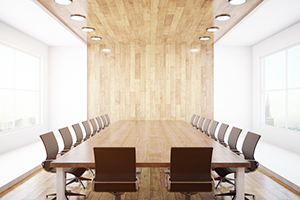 In June, two Division of Credit Unions (DCU) staff members, Tammie Nuber and Cristina Diaz, attended the kick-off meeting of a workgroup created by Washington small credit unions.
The credit unions invited DFI to participate in the workgroup. Program Manager Tammie Nuber, Supervisor Vivian Carter, and Supervisor Myriam Powers are members of the workgroup, along with Examiners Greg Taylor and Marcus Timmons who will alternate participating. Additionally, five CEO's from small credit unions are part of the workgroup.
For purposes of this workgroup, a small credit union is an institution with assets less than $100 million. In Washington, 22 of 53 state chartered credit unions are in this category. The mission of the workgroup is "improving collaboration between small credit unions and regulators by leveraging foundational cooperative principles to implement mutually beneficial initiatives and projects." The first topics the workgroup will address are partial remote exams (DCU began a pilot program for remote exams in 2018) and semi-annual asset assessments.
Topics for future discussions will include risk focused examinations with emphasis on internal fraud and the true risk of credit unions. The group will meet every other month with the next meeting in August. The workgroup expects to meet for one year.