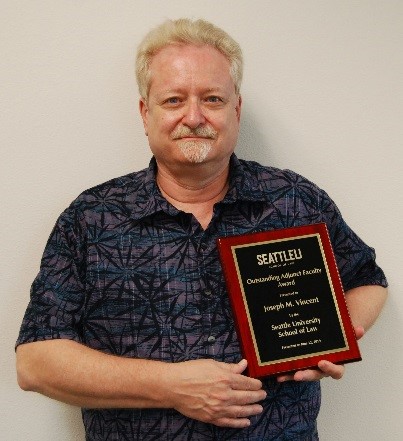 Seattle University School of law recently recognized DFI Director of Regulatory Affairs, Joe Vincent, as Outstanding Adjunct Professor by Seattle University School of Law.
On June 14, 2019, the Dean of Academic Affairs, Paul Holland, presented the award.
Joe has been integral in the development of the University's Annual Innovation and Technology Law Conference – the second conference was on June 28, 2019.
He also has instructed courses in Financial Institutions Law & Policy, as well as Introduction to the Law of Financial Technology (FinTech).